Introducing, Interview School!
Are you ready to become THE BEST interviewee in the world?!?! Yeah, well that's probably not going to happen. But we did make a product that's going to help you suck a little less. Maybe just enough to help you land the job of your dreams.
Interview School is an interview practice software that gives you up-to-date interview questions from companies all around the world. Want to know what to expect when interviewing for a company like Google? Facebook? Our goal is to build out interviews from just about every major company out there and prep you on what to expect.
What does Interview School do?
Normally, whenever you land a job interview, you immediately start scouring the internet looking for some kind of advice to prepare. You often end up on sites like Glassdoor where you're praying that someone has interviewed for a similar position and was kind enough to list some of the interview questions they received–this is gold. While you might not get the same exact question word for word in your interview, you are now getting a good idea of what they are asking. Is it really technical? Is it behavioral? Was it easy? Knowing things like this gives you a HUGE advantage.
After that, you might start reading some articles from The Balance or The Muse about various interview questions within your industry and how you should prepare for them.
This is where Interview School becomes your best friend. We do all this prep work for you so that you can just concentrate on your delivery–and we help you with that part too
Simulate your next interview
Prepare for the questions that are really going to be asked in your next interview.
The interview questions companies are really asking.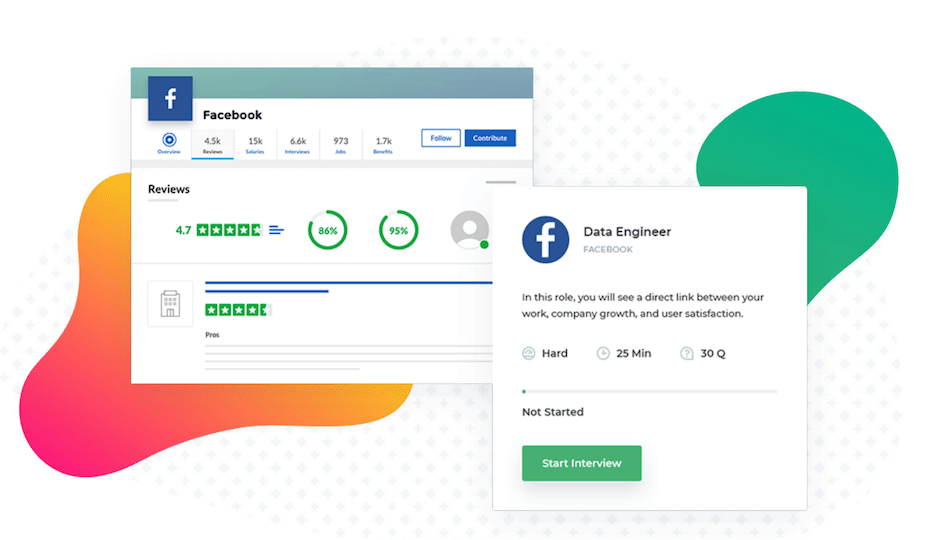 Interview School is going to dive into every piece of interview feedback posted across the entire internet, and we aren't going to stop until we do.
We'll rummage through interviews on places like Glassdoor and make sure our interview cards are up-to-date with interview questions that people are claiming to have received. Of course, we can't guarantee that you're going to be asked these exact questions, but unless you know someone on the inside, this is the next best thing.
Your own (A)Interview Coach.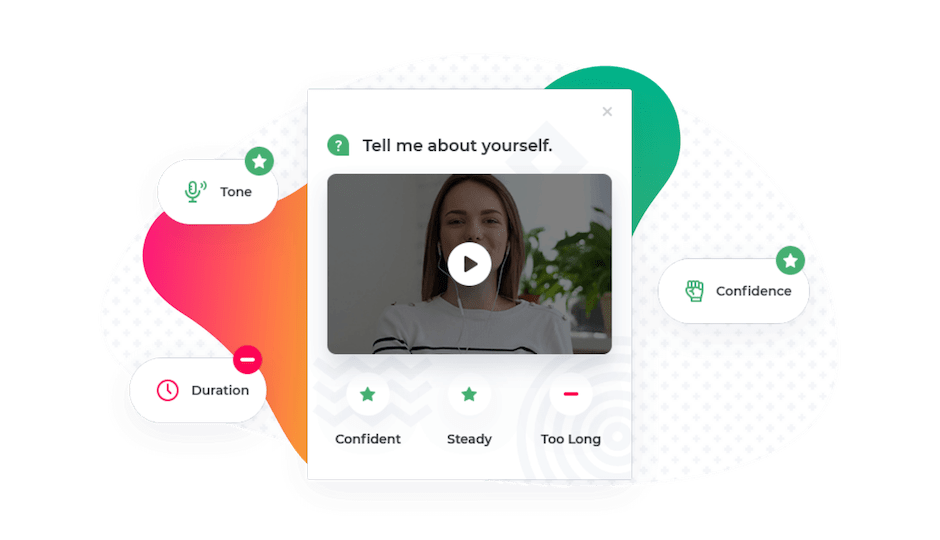 If we've caught your interest with all the up-to-date interview questions, then we're going to win you over with our technology. Ever heard of IBM Watson? Yeah, he's now your new interview coach. Watson is going to tell you whether you sound like a Grinch or a happy person that people are going to want to work with. He's also going to judge you on other things like confidence–and Watson doesn't sugarcoat, I mean, he's a robot.
After you finish one of our interviews, you'll get your report card. You're report card is going to take you through each one of your answers and provide you with feedback as well the video clip of your answer. And while you may cringe while watching yourself fumble through an answer, this is the type of thing that is actually going to make you better. Don't like how you answer was? Take the interview again. Take it as many times until you're actually proud of the answer you gave. By the time you go into that interview, it'll all come to you naturally.
Build out your own custom interviews.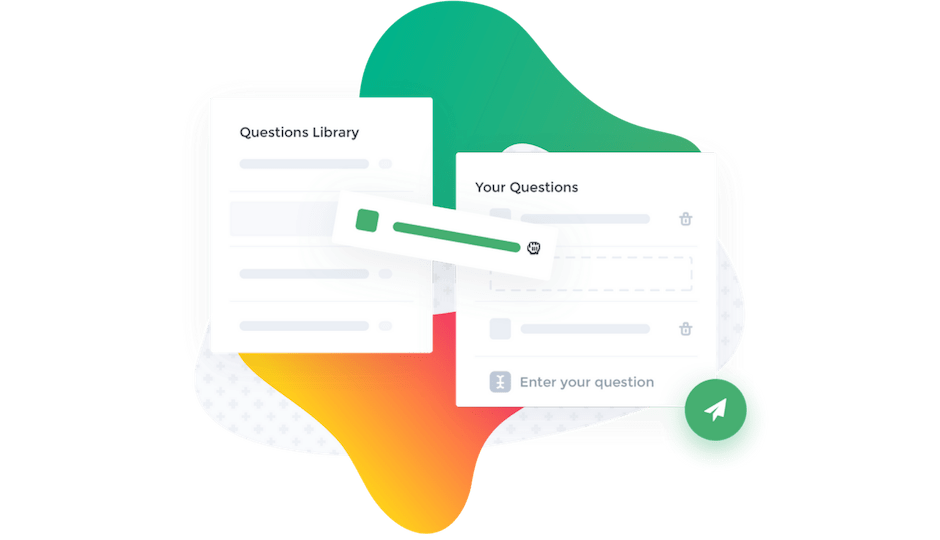 If you're not finding some of the interview questions you were looking for, no sweat. Interview School allows you to build out custom interviews. In our interview builder, you can choose from our extensive question bank or type in your own question. This is great if you want to practice some really in-depth, specific questions and answers.
Now, let's talk about money.
I know, I know…..you're looking for a job, this is not the time to be dropping cash. That's why we made Interview School 75% cheaper than competitors. A cool $20 a month. When you start to think about all the dumb things you've spent $20, Interview School will seem like a steal. Eat one less meal out that month and BAM, you've got the funds to invest in your interview skills.
Even if you have a job or aren't looking for one, Interview School is a great way to stay on top of your communication skills, you know, something that's pretty nice to have regardless. We offer an almost 60% discount for annual plans. $50 bucks and you've got Interview School for an entire year. You might be, like, an interview wizard by then!
Got any questions? Hit us up.
We are a small, nimble startup that's craving feedback from our users. So, whether it's a questions, suggestion, or you just want to tell us how great or terrible your interview went, hit us up!
If it's constructive feedback, you can count on our development team seeing this and thinking about every way possible to implement it into the product. So please, don't hesitate to contact us. We respond via email, Facebook, and Twitter at the moment.
We hope you enjoy
Start Practicing Interview Questions Now!
According to Glassdoor, every corporate job attracts 250 applicants on average. Gain an edge over these other applicants by learning from previous interviewees.
-Interview Schoolers