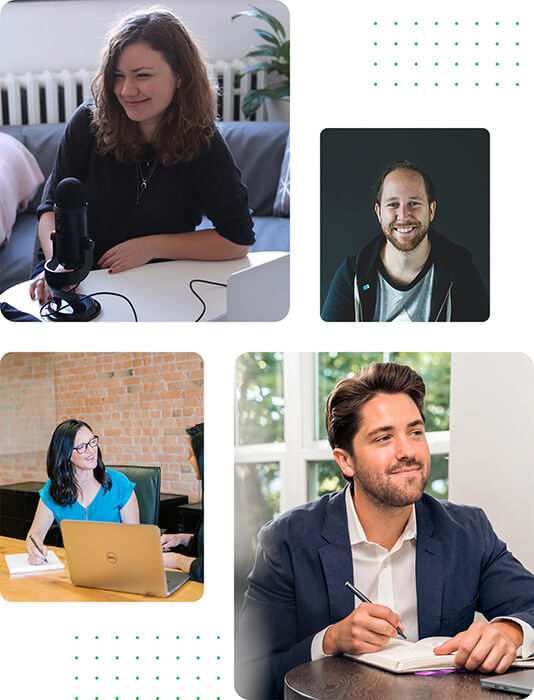 Product Manager
Apple INC
Easy
15 min
10 Q

MOCK INTERVIEW ONLINE
Real questions
from real companies
Our mock interview questions are hand-crafted from real questions that are reported from previous candidates. Why practice with generic questions and answers? Experience actual questions you may be asked at your dream company.
See all interviews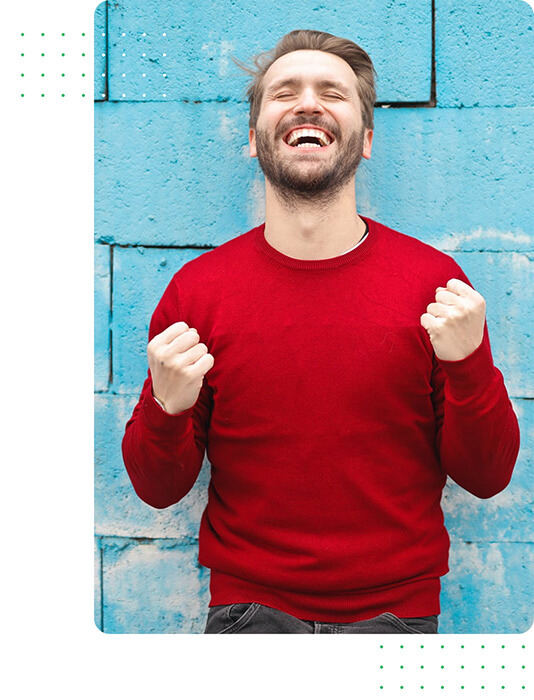 A score
You did 7.6% better than the last time you practiced this set!
Timeline
You should avoid words like "things"
"Hate" is not a good word to use.
Keep using words like "passionate"
"Thrive" is a great word. Keep using it.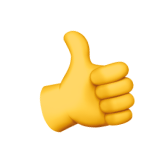 AI COACH
Your own personal Coach
Our team developed custom artificial intelligence software—trained solely to make you a better interviewee. Our AI coach will analyze your answers across two dozen of the most important industry-reported interview qualities.
Meet Your personal AI Coach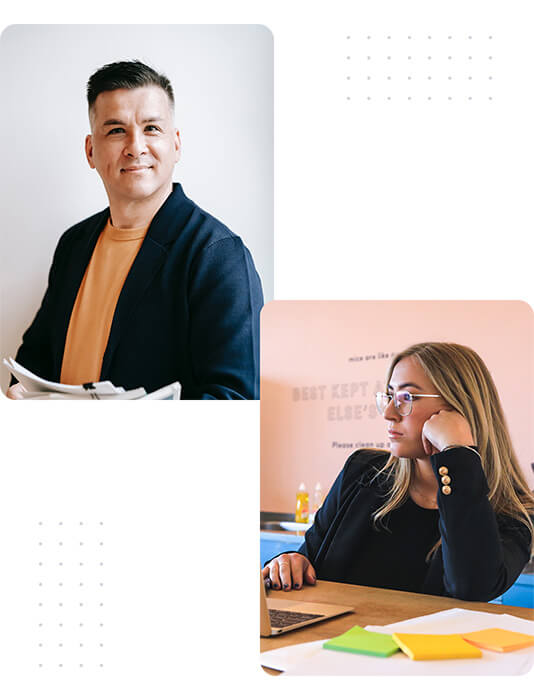 30 minute Zoom Session
Available

John Creston
Certified interview Coach
Available

Amanda Smith
Certified interview Coach

Review Practice Interview
INTERVIEW MENTORS
Connect with a real coach
If you feel like taking your training to the next level, we have a marketplace of interview coaches that can help you craft a custom plan to interview success.
Help Me Find a Coach
Additional Features
Mock interview software stacked with features
Performance History
See how your confidence, timing, and other critical factors are trending over time. The more data you have, the better you become.
Coming soon
Job Tracker
A personalized Kanban board for you to track all your applications
and the various stages they are in.
Learn More
Job Board
Interview School will suggest relevant jobs based on your experience, industry, and location. No more FOMO with your dream jobs.
Coming soon
Certifications
Depending on your industry, Interview School will suggest relevant certifications to go after that might help you land your next job!
Coming soon
INTERVIEW SCHOOL APP
Practice on any device
Whether you're at your computer or on your smartphone, Interview School has an app for you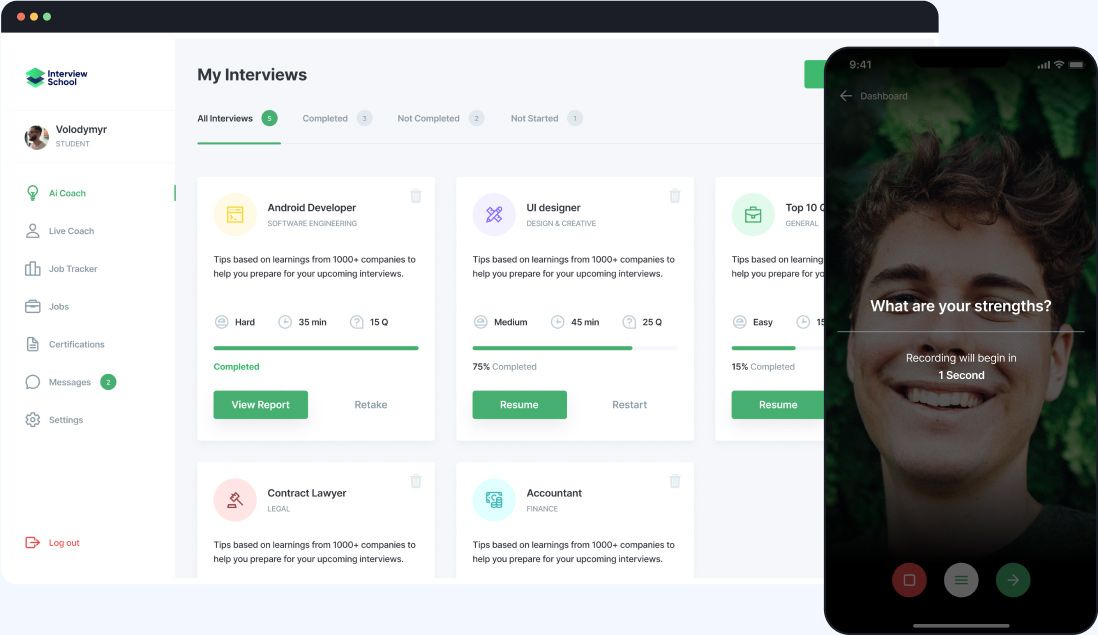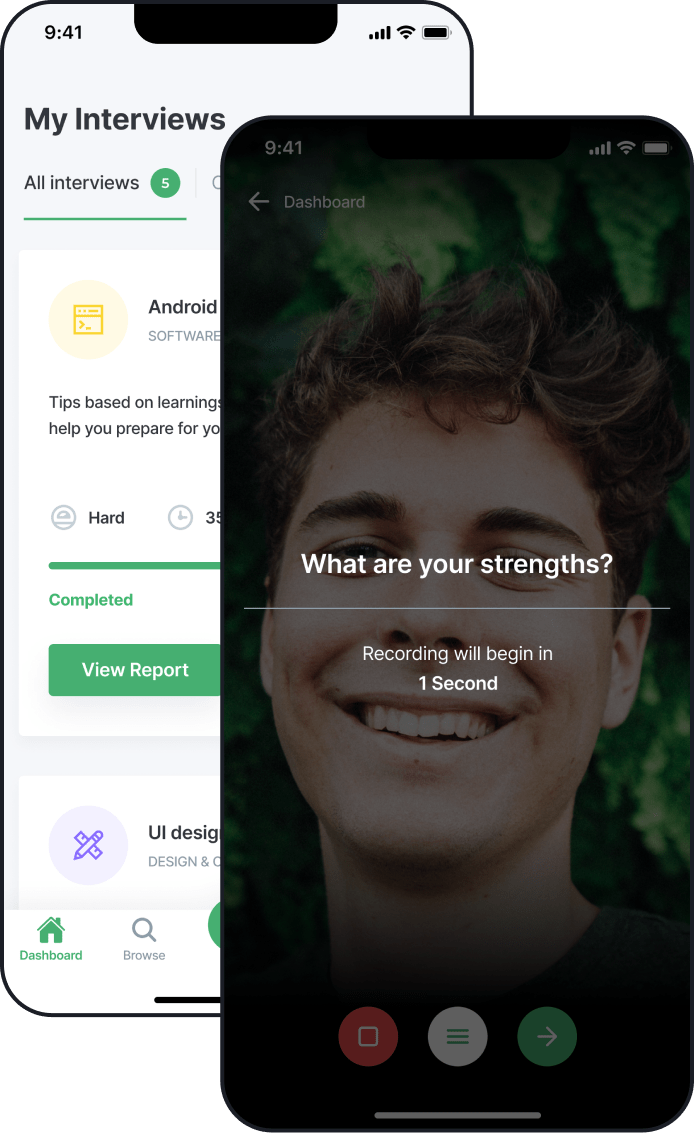 WHAT THEY'RE SAYING
Testimonials
We're all about helping applicants crush their next interview. Here's what some of our users are saying about Interview School.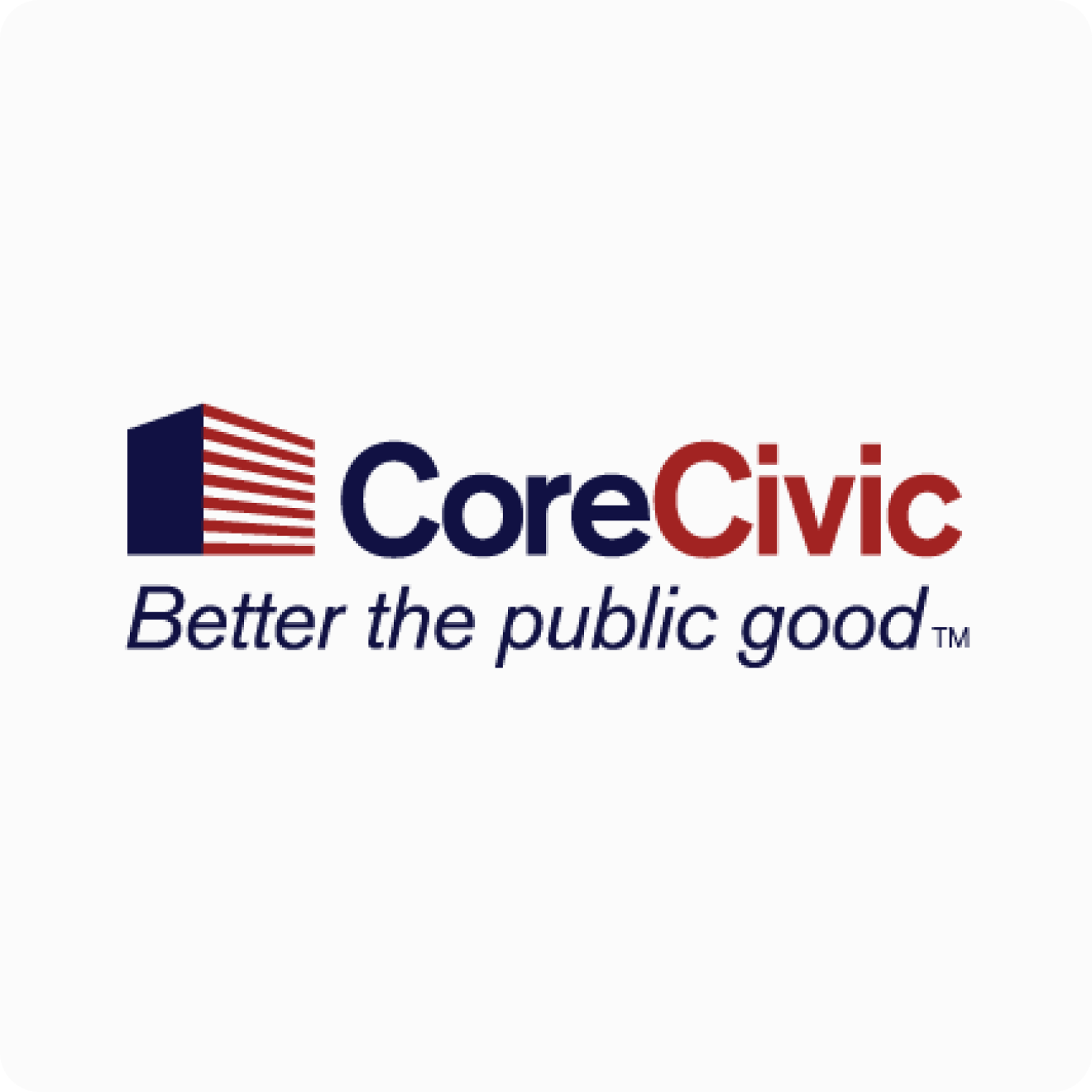 Matt More, CoreCivic
Senior Director, Reentry Services
Interview School has been a great partner in helping our returning citizens prepare for reentry. They've worked with us to make adjustments to their software to fit our needs. Our returning citizens have benefited greatly.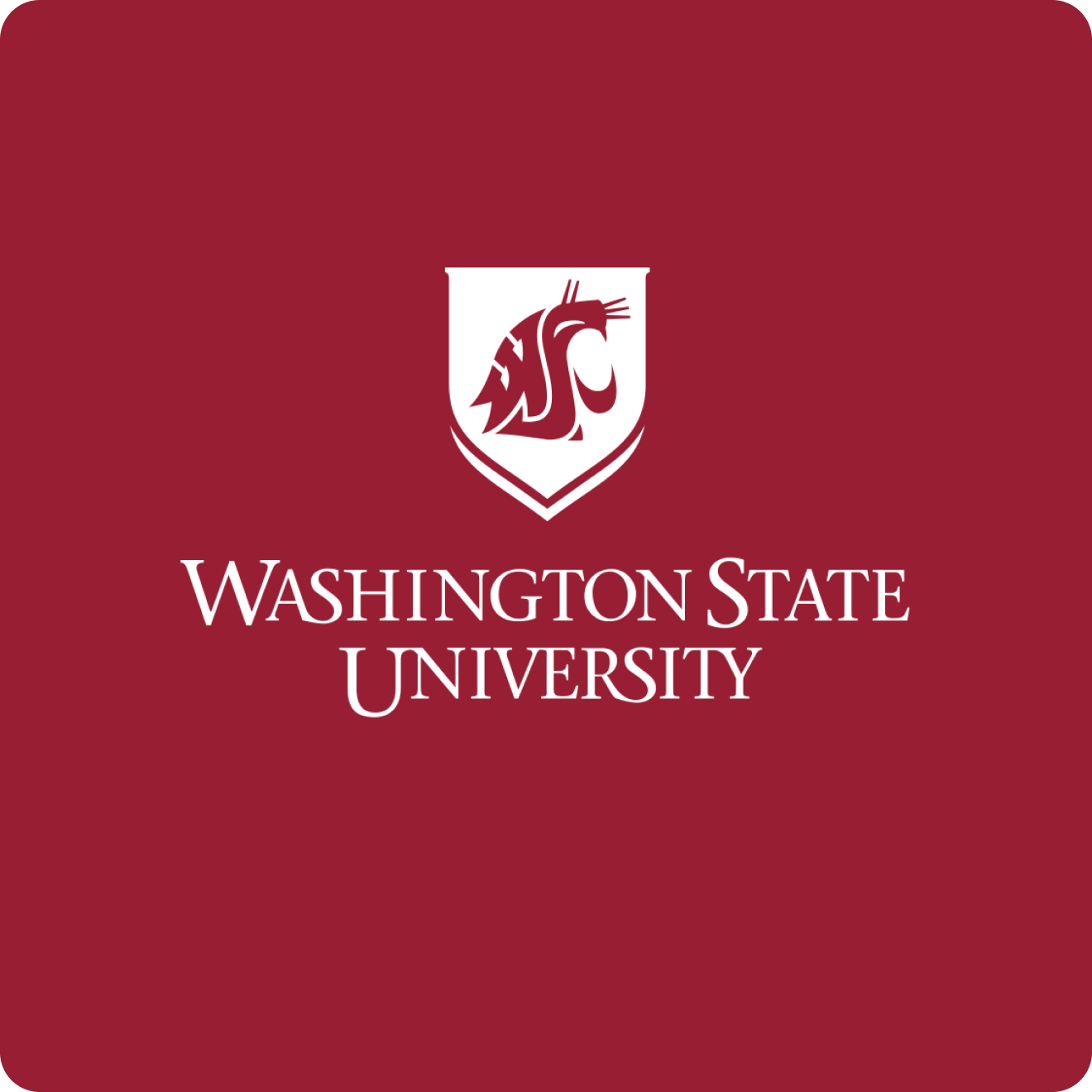 James M. Bledsoe M.Ed., C.M.C.S.
Advisor – Major Exploration Advising Program
Interview School offers my students a user-friendly, professional development tool that blends industry insight with personalized assessment for strengthening Interviewing skills. Well done!!