Whether you're job browsing, interview prepping, or trying to plan out your next career move, you've probably ended up on dozens of different websites; some may have been familiar, some not.

There are a million career sites out there trying to tell you what questions to prep for, how to answer them, what to wear, and just about else that has to do with your career. But how do you cut through all the noise out there and know which site's advice you should be following.

We've put together a list of the 10 best career sites on the internet right now. Some of these you may have already heard of–and if so, good! And for the ones you haven't heard of, you should go and check them out!
---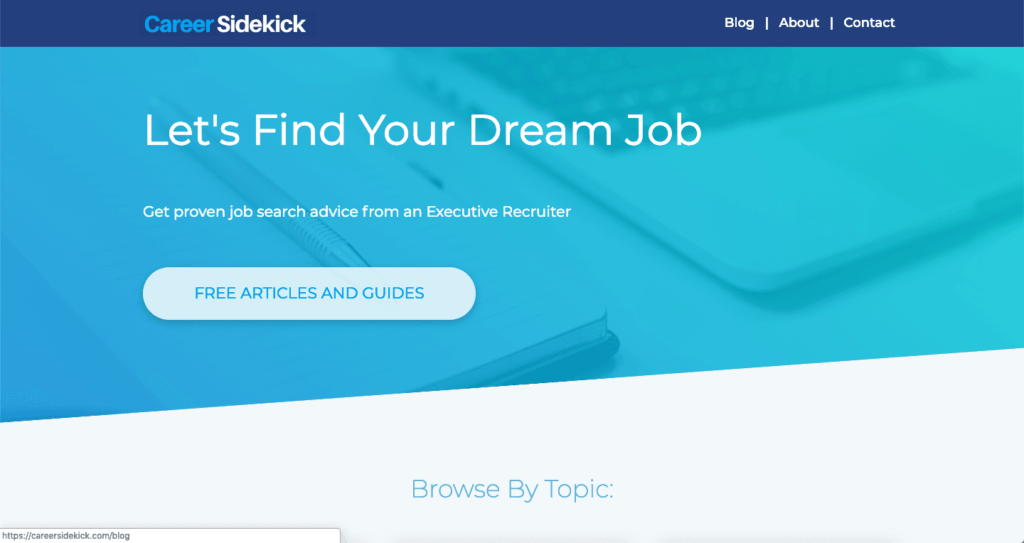 CareerSidekick is the product of Biron Clark, an executive recruiter for companies like Pfizer, eBay, Spotify, and many more. With such vast experience in recruiting, if anyone knows the ins and outs of recruiting, it's Biron.

Biron writes super in-depth content that has gained him recognition from CNBC, The Huffington Post, Forbes, and over a hundred more publications.

Simulate your next interview
Prepare for the questions that are really going to be asked in your next interview.
One great piece from Biron to check out is his article on How to write a great elevator pitch to impress employers. Crafting your elevator pitch is always an asset.
---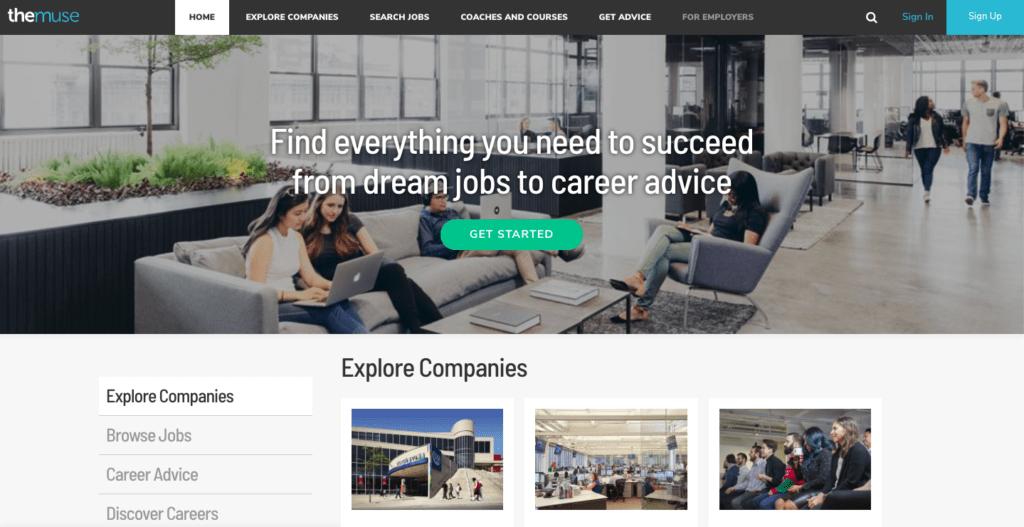 The Muse is an amazing place for all things careers. The Muse is most notably known as a job search site. They partner with big companies (mostly tech) and spend a lot of resources into profiling the company. With The Muse, you can get a really good feel of what it would be like to work for that specific company.

On top of that, they offer access to career coaches and courses for a fee. They also have an amazing Advice section that gives career advice for free!
---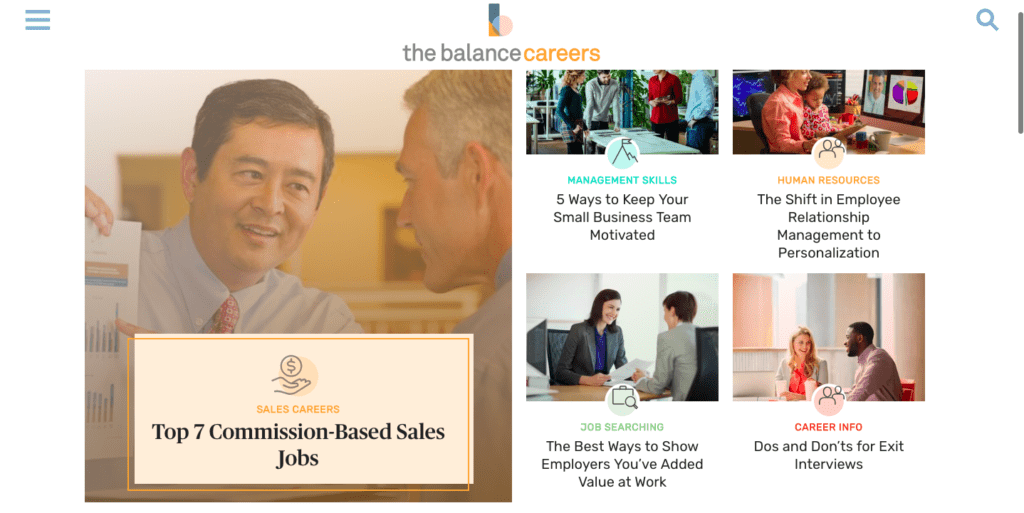 The Balance might be one of the most extensive career sites you'll find on the internet. Think about any position in almost any industry….they've probably written something about it!

The Balance has created a sizable media empire centered around careers, small business, and just about everything else. The organization has several different brands and websites like The Balance, The Balance Careers, The Balance Small Business, and The Balance Everyday. If you're looking for just career advice, The Balance Careers is the place to go!
---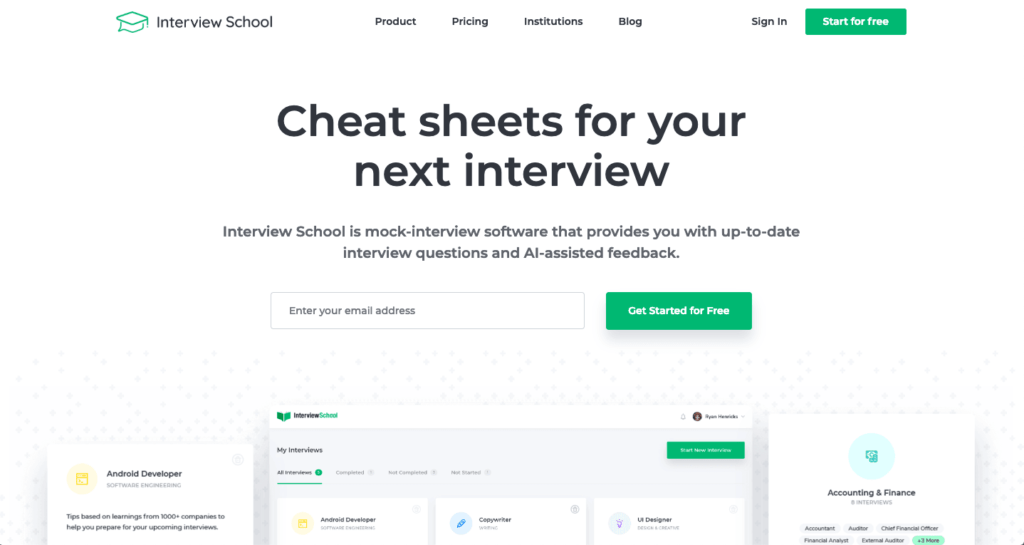 What? You didn't think we were going to give ourselves a shoutout?! Interview School has some of the best resources when it comes to interviewing preparation.
Not only have we already gone out and collected the best interview questions for you to practice, but we also use Artificial Intelligence technology to critique you on your answers.
Simply pick an interview to take, answer all the questions, and receive a report card where we judge you on things like tone, confidence, and the number of filler words (but, um, etc) you're using in your answers.
Premium members can practice interviews as much as they need until they've mastered their presentation and pitch. You can sign up today completely for free (no credit card required!) and start practicing interview right away.
---
---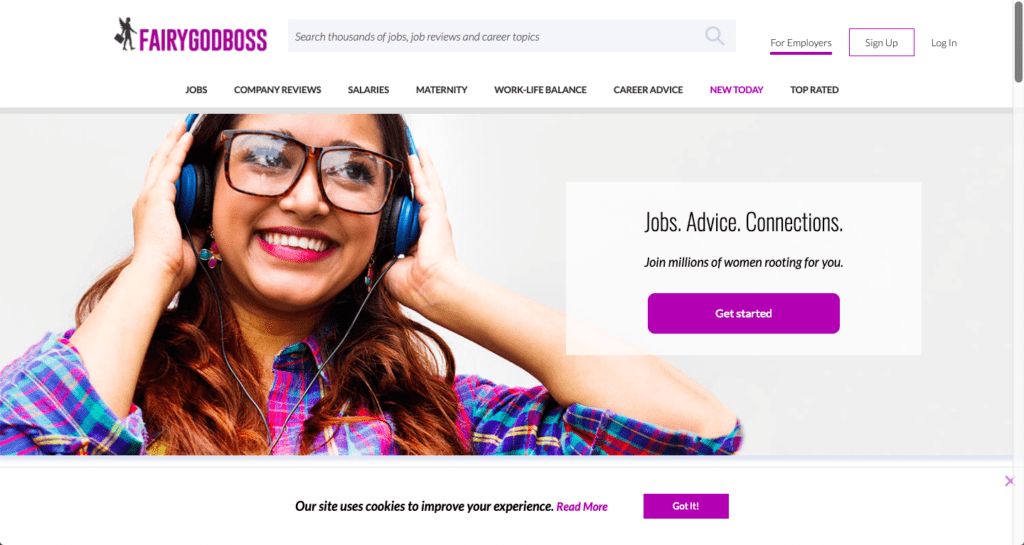 FairyGodBoss was "created by women, for women", but this a great career site for anyone. While they focus heavily on female-focused information like maternity, they have some pretty awesome content related to work-life balance and general career advice.

Whether you're a woman or not, FairyGodBoss is a great site to check out!

---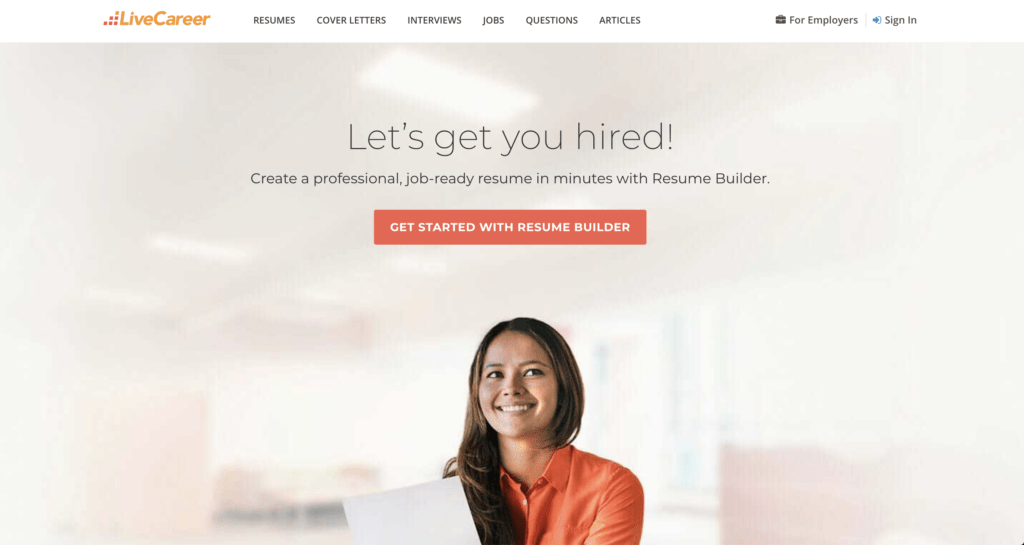 LiveCareer doesn't just have great articles on career advice, they've got just about everything else too!

Some of their flagship products are their Resumė and Cover Letter builder. These builders help you put together good looking, professional resumės and cover letters.

Aside from that, their Interview Videos section is an amazing resource that allows you to watch videos of people answering (really well) common interview questions. One thing that I particularly like about these videos is the fact that they are realistic. It's not actors giving perfect answers, because that's not the real world.
---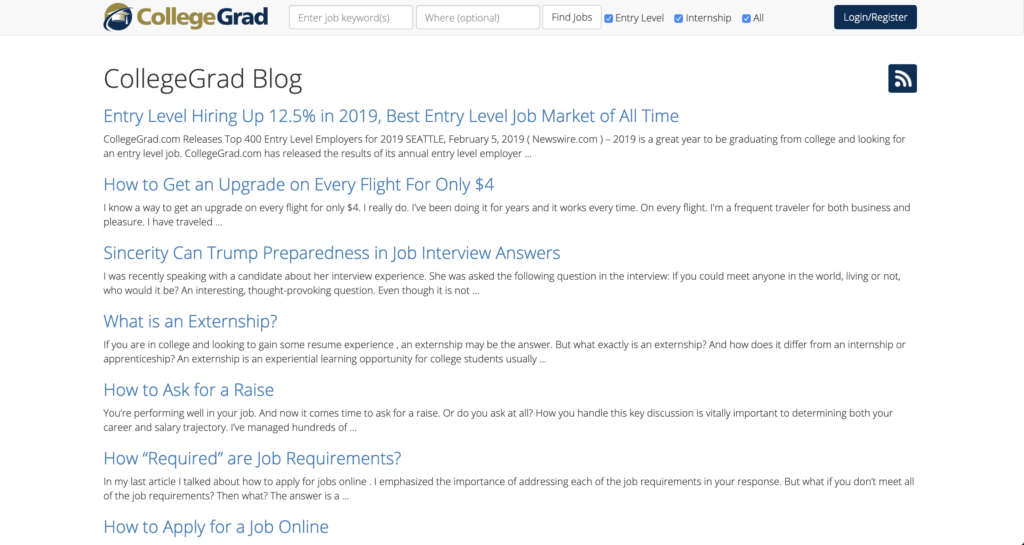 If you're a recent college graduate, this site is a must. Above all, CollegeGrad is a job site for entry-level jobs and internships. The perfect place to start looking for your first career job. Aside from their job searching features, CollegeGrad, like the rest of these great options in this article, offer some pretty in-depth career and interview advice.

Not only do they have everything you need to prepare for your interview, they provide you with tips and strategies for what to do after your interview.
---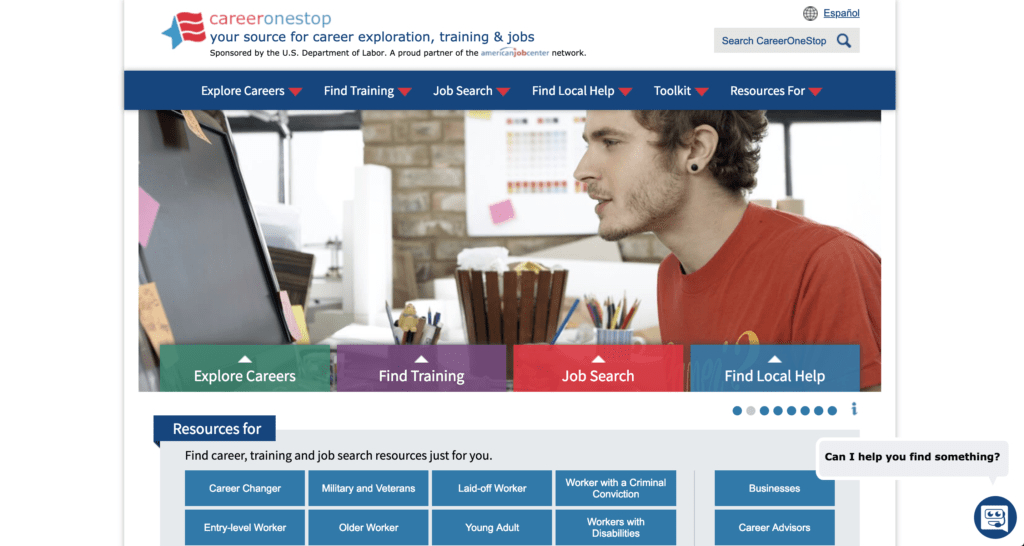 CareerOneStop is sponsored by the U.S Department of Labor and a partner of the American Job Center Network.

Not only does this site offer great career advice, it also offers resources to get started on your next career move. They offer search tools to find local training, certifications, and other things to help you grow within your career.

---
Talentculture is unique in the sense that it goes past the normal mediums of career advice like simple text-based articles.

Worktrends is a popular podcast that they host on Wednesdays at 1:30 PM EST with Meghan Biro and Keven Grossman. They also host a Twitter chat at the same time with the hashtag: #WorkTrends. The podcast has some pretty amazing episodes that bring in guests like Citrix CMO, Tim Minahan, to talk about redefining modern workplaces.

On top of that, Talenculture even hosts webinars and provides free e-books that you can download on all devices.

---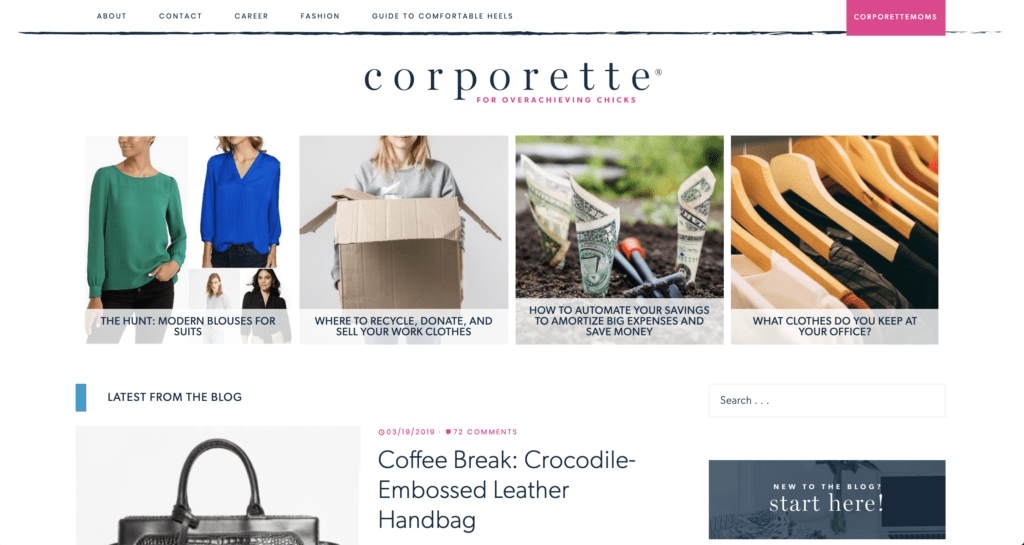 Here's one career site that really stands out among the rest. Corporette not only provides awesome career advice for women, they also give advice on corporate fashion.

Guides on wearing heels, product spotlights, and career advice are all things that you can expect to find over at Corporate. Plus more!
Start Practicing Interview Questions Now!
According to Glassdoor, every corporate job attracts 250 applicants on average. Gain an edge over these other applicants by learning from previous interviewees.
There are plenty of other amazing career websites out there that we aren't able to cover, but these top 10 are a great place to start. If you represent or know of another great career blog, podcast, social group, or career anything, please drop us a message on Facebook, Twitter, LinkedIn, or email and we'll be sure to check it out!